by Chelsa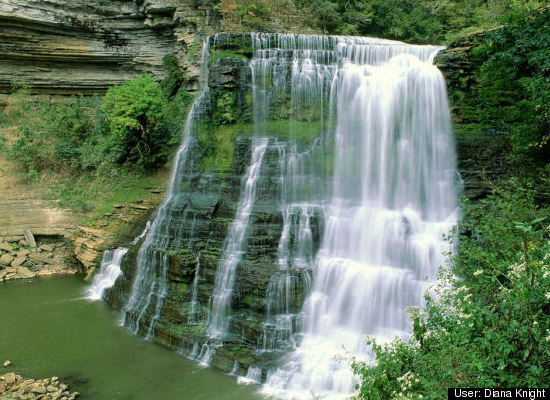 I am so thankful for what God is doing in me. HE is the giver of all good gifts! It's been 3 months since He healed my mind. I have had no negative thoughts about myself. Praise God!
But after a month or so after my healing, I began to wonder when my joints would start to feel better, since I've stopped attacking myself in my mind. Much of the literature on natural healing I've read about reversing Rheumatoid Arthritis states that:
"if the emotional trigger can be stopped that causes the negative thinking about yourself, your symptoms can be reversed and go into remission."
I have been striving so hard to get well physically...eating healthy for every single meal, being careful not to damage my inflamed and swollen joints, as well as looking inward to see if there is any unconfessed sin or anything in my life that needs to be turned over to God. I have been running to Him with all I have. Even though I am SO GRATEFUL to have my mind back, sometimes I get impatient on getting well physically. It's hard for me to keep surrendering the timing of my physical healing to Him.
But God is good! He knew just what I needed. And He gave me something so beautiful and so comforting that I am now more than happy to be content where I am.
This is what happened:
My friend Elizabeth invited me go to the Beltway Ladies Retreat with her April 24-26th. We had a great time worshiping, listening to powerful testimonies, and sharing what God has done in our lives. On Saturday night of the retreat
, after all the sessions were over, we were asked to spend some quiet time alone with God. That is when our cabin leader passed out the encouragement cards. (These cards were written by the ladies prayer team at Beltway as they had been praying for months on behalf of the women coming to the retreat.)
I am not a member of this church and they don't know me or my situation, so when I got my card I wasn't expecting much. But as I laid on my bed, opened my card and read it, I was astonished! Oh my!! That was the most amazing card I have ever received, and I don't even know the person who wrote it!!! That still blows my mind. How can this person, who doesn't know me or my situation say things that penetrate me to my core? I know this was a prophetic word from the Lord, even though my church upbringing didn't talk about these things or even believe prophetic words still happen.
I have written lots of encouragement cards in my life. But I have never written one where I asked the Lord what I should say. It's never even crossed my mind. I always tried to write something special for that person, but how much more special would it be if it was a word from God. Can that even happen?
Apparently it can. After I got this card, the Lord led me to I Corinthians 14 where it talks about speaking in tongues and the gift of prophecy. I've read this passage many times but I didn't really know what to do with it (since some say these gifts passed away with the apostles). It says,
"Follow the way of love and eagerly desire gifts of the Spirit, especially prophecy...the one who prophesies speaks to people for their strengthening, encouraging and comfort...the one who prophesies edifies the church..." I Cor. 14:1,3,4
My card was prophetic because it did all of the above...it strengthened me, encouraged me, and comforted me in unbelievable ways I can't explain.
For the last several years I have believed we can have these spiritual gifts, and this experience proves it to me even more.
Before I share my encouragement card with you, I have to tell you what I have been doing. First of all, I have been doing a lot of resting since I've been sick. Our family does a lot of manual labor jobs and I'm not able to do much in that area because of the pain. Second, I have been seeking God with all I have in me. God wakes me up in the night to spend time with Him and He gives me a different song every morning which is exactly what I need for that day (it's truly amazing!!!) Third, I've been wanting to walk in step with the Spirit and let Him lead me to minister to people. And finally, I've woken up to the fact that there is a serious spiritual battle going on and I want to join in the fight to help set the captives free.
I asked the Lord for a word for you and I saw a huge cliff with a gorgeous waterfall flowing over the edge of it. About a quarter of the way down there is an opening in the rock behind the waterfall. I feel like the Lord is saying you have been in this place resting. He wants to renew, refresh, and cleanse you. He has placed gifts inside of you that others need. He is saying "Do not be afraid, I am with you."
I then see you walk to the edge of the opening and step under the waterfall. The water cascades over you as you stretch your arms out wide. Everything that is not from him is being washed away. And everything that he has deposited in you is being refreshed and drenched with Living Water- Truth, Identity, Gifts, Grace, Love...
When you are ready, you can dive into the water below. The Lord has something exciting in store for you!
Immediately after reading the card, the Lord gave me a song. Waterfall by Chris Tomlin. The lyrics match the card perfectly. I heard: "Your love is like a waterfall raining down on me." Around the next 3 hours or so, I just laid in my bed thinking about my card and listening to my song and feeling so content to just rest underneath His waterfall and let Him handle everything. It was one of the most beautiful moments in my life. I am now happy to rest in His timing, instead of striving to somehow fix it myself.
The next day I wondered if there was a scripture in the bible about a waterfall. I don't ever remember reading about one and I wanted to look it up when I got home. But Elizabeth beat me to it. She texted me the next morning with Psalm 42:7-8 which says,
"Deep calls unto deep in the roar of your waterfalls; all your waves and breakers have swept over me. By day the LORD directs his love, at night his song is with me--a prayer to the God of my life."
God cares about each and every one of us so deeply and He is so detailed in the way He shows His love for every individual if we would just open our eyes to see. Isn't it just like God to put the waterfall verse right next to the songs in the night? I feel like He put that in there just for me!